Recent Reviews Related to Vauxhall Mechanics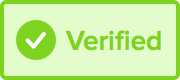 Mobile mechanic in London, 5 years of experience
I began my career with Severn Cars in Croydon for 2 years working on all makes & models. I worked with a Vauxhall main dealer for around a year before moving into mobile mechanics for 2 years. I set-up my ow...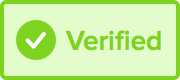 Garage in Alloa, 18 years of experience
Renault and Nissan trained Spent last 8 years at Ford as a senior tech and commercial specialist all jobs undertaking inc welding and Bodyshop Diagnostic specialist over 17 years experience Cover a v...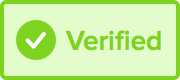 Garage in Stockport, 12 years of experience
I pride myself on providing quality repairs and good value. After training up and working in a fast fit garage for 9 years, I'm looking to became a mobile mechanic to provide a more convenient service and I'...
COLIN • 26th January 2023
Vauxhall Corsa • Additional work following previous booking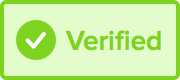 Mobile mechanic in Wouldham , 9 years of experience
Hello, I've been working in the motor trade for 9 years working with the main dealer network and also roadside breakdown assistance. I cover all servicing, brake repairs and light repairs on all vehicles...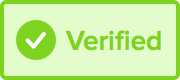 Garage in Edinburgh, 12 years of experience
Qualified BMW Group Technician. L1-L4 BMW Technician BMW Group Tech L1 BMW EV service Technician L3 Chassis Technician L2 Engine building Jaguar Landrover Ev Service technician Toyota service tec...
ELAINE • 25th January 2023
Vauxhall Corsa • Major Service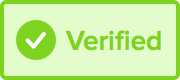 Garage in Norwich, Norfolk , 12 years of experience
We are Multi skilled mechanics with vast experience in motor trade and being former Military Engineers, we can cater for all your needs, regarding your vehicles from servicing and Mot repair to vehicle resto...
REBECCA • 25th January 2023
Vauxhall Mokka • MOT with collection & delivery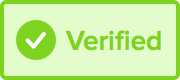 Garage in Rotherham, 9 years of experience
A-Z Fast Fit service centre LTD is a friendly, family run business and we have been serving the area's motorists, since 2007. We always fit OEM quality parts, all fully guaranteed for 12 months/12,000 miles ...
STEWART • 25th January 2023
Vauxhall Insignia • MOT with collection & delivery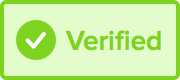 Garage in Reading, 24 years of experience
PopesWood Garage 1998-2003 Mechanical Training TCD cars (self employed) 2004-2012 - Car Repair, maintenance. LACC Country cars 2012-2016 Car repair, maintenance and mechanical prep Japonica Cars 2016-date...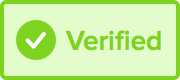 Garage in Caterham, 14 years of experience
I have 8 years of experience in the automotive repair industry. I did my apprenticeship at a garage in London and have done mechanical work ever since. I worked at a garage for a few years after the apprenti...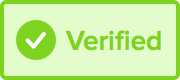 Garage in Sittingbourne, 11 years of experience
I have over 10 years experience, working on everything from classic cars up to brand new vehicles. Having worked as a breakdown technician for a number of years, I possess excellent diagnostic skills. For me...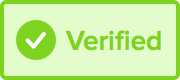 Mobile mechanic in Solihull , 5 years of experience
I have 5 years' experience working on cars. I am able to do all the repairs you need doing including, inspections, servicing, brakes, suspension, clutches, and much more. if the repair is small we can come o...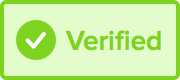 Mobile mechanic in Blackburn, 16 years of experience
CSP AUTOS is a family run business run by Neil & Charmayne with two mobile vans, covering brakes / suspension / servicing / air-conditioning re-gassing / diagnostics
JULIET • 24th January 2023
Vauxhall Corsa • Major Service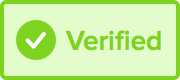 Mobile mechanic in Reading , 15 years of experience
Independer garage main mechanic for 15 years, specialist in engine and diagnostics,key making and programing for cars,and now i started to do in mobile,service,brakes,keys all lost or second key making and p...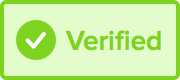 Garage in Johnstone, 39 years of experience
Here at pitstop, we pride ourselves in quality work. We are your one-stop shop where we can assist you with all your vehicle needs. Some of the services we offer include servicing, MOT, brakes, diagnostics, ...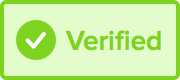 Garage in Hertfordshire , 30 years of experience
Started off in a independent family run garage doing everyday cars to vintage classics then moving on from there to a Vauxhall main dealer carrying out all aspects of work and warranty work AA breakdown r...
Want to learn more about Vauxhall problems?
Read our short guide with information on the most popular models.
Astra
The Astra has been a mainstay in the Vauxhall range for many years. Early 90s Astra-F models would suffer from windscreen wiper issues, after investigation Vauxhall found the issue to be due to the screw fixing the earth cable coming loose over time. It would sometimes stop the wipers from working. An easy fix was made by replacing the earth fixing screw with an improved version. [R/1993/019] Much later, Astra-J models suffered from a risk of fire if the radiator cooling fan was blocked somehow. A fire might ensue if the block caused the fan to short circuit. A recall was launched for affected models in 2015 during which a different wiring harness would be fitted. [R/2014/189 / Vauxhall Ref. 14-c-073]
Zafira
The Vauxhall Zafira was introduced as the company's people carrier in the 1990s. Over the years there have been a number of recalls. Some early models built from the beginning of 2000 until the end of 2001 would suffer from fuel leaks brought on by a faulty fuel pipe. Vauxhall acted by offering a replacement pipe for affected cars. [R/2000/133 / Vauxhall Ref. 00-C-42]
Corsa
The Vauxhall Corsa is the company's supermini that has been around for many years. Some Corsas built between 1991 and 1995 suffered from static electricity in the fuel filler neck that would build up during refuelling. In others it was established that the airbag system on some cars would not deploy due to an issue with a connector plug. The issues also appeared in other models like the Astra and Cavalier, so Vauxhall launched a large inclusive recall campaign in March 1995 to resolve the problems. [R/1995/012]
Movano
The Vauxhall Movano is the company's big van. Early models were found to have an issue with van's brake servo valve, which would lead to reduced brake servo capacity. Vauxhall's solution was to recall affected vans and fit a new one. [R/2000/002 / Vauxhall Ref. 00-C-01] Later on it was found that certain Movano B vans could have damage to rear wheel bearings due to a production issue. Affected Movanos were fitted with new wheel bearing to prevent the old wheel bearings from failing. [R/2011/103]
Agila
The Vauxhall Agila was introduced in the 2000s and has since been a mainstay in the Vauxhall range. Earlier Agila A models built between June 2003 and April 2007 were found to suffer from corrosion in the fuel tank that could lead to leaks. As the issue was down to delamination of paint on the sheet metal of the tank Vauxhall launched a recall in 2011 to check the problem, apply wax or replace the whole tank. [R/2011/089 / Vauxhall 11_C-015]
Signum
In 2008 a recall campaign was launched by Vauxhall for the Signum under the banner of 'continuous improvement', the company indicated that it had received a number of complaints noting the handbrake was insufficient. On affected models a new mechanism was fitted that would limit the occurrence of a partial handbrake release.
[R/2008/014 / Vauxhall 08R002]
How expensive are Vauxhall repairs?
Labour times and part prices vary for each model, but to give you an idea here are some examples.
Car
Repair
Franchise Dealer estimate
Independent Garage estimate

ClickMechanic

Saving

Car

2012 Vauxhall Vivaro

Repair

Flywheel replacement

Franchise Dealer Est.

£964 - £1070

Independent Garage Est.

£663 - £736

ClickMechanic Est.

£668 - £741

Saving

30%

Car

1999 Vauxhall Corsa

Repair

Power steering pump replacement

Franchise Dealer Est.

£395 - £436

Independent Garage Est.

£309 - £341

ClickMechanic Est.

£309 - £342

Saving

21%

Car

2004 Vauxhall Signum

Repair

Rear brake discs replacement

Franchise Dealer Est.

£174 - £243

Independent Garage Est.

£124 - £182

ClickMechanic Est.

£125 - £182

Saving

26%

Car

2009 Vauxhall Zafira

Repair

Lambda sensor replacement

Franchise Dealer Est.

£88 - £158

Independent Garage Est.

£68 - £125

ClickMechanic Est.

£69 - £125

Saving

21%

Car

2004 Vauxhall Zafira

Repair

Cylinder head gasket replacement

Franchise Dealer Est.

£540 - £608

Independent Garage Est.

£352 - £397

ClickMechanic Est.

£356 - £402

Saving

34%
Book a trusted mechanic today
Whether you need Vauxhall servicing, Vauxhall repairs or Vauxhall inspections - we've got you covered!
Vetted mechanics
Save up to 50%
Fast online booking
Mechanics that work on Vauxhalls
Recent Vauxhall quotes
These recent quotes were taken from our quote engine which uses third-party industry standard data on repair times, along with a live parts retailer, and a regional labour rate to build an accurate free quote. We are constantly improving our quote engine, so please let us know if a price seems incorrect.
£53.88
Spark plugs replacement
Vauxhall Corsa
Barming
£256.45
Shock absorbers replacement - front (pair)
Vauxhall Vivaro
Surbiton
£388.04
Cylinder head gasket replacement
Vauxhall Corsa
Liverpool
£191.59
Major Service
Vauxhall Corsa
Barming