Recent Reviews Related to Mercedes-Benz Mechanics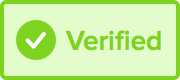 Mobile mechanic in Solihull , 5 years of experience
I have 5 years' experience working on cars. I am able to do all the repairs you need doing including, inspections, servicing, brakes, suspension, clutches, and much more. if the repair is small we can come o...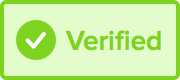 Garage in High Wycombe , 18 years of experience
At Wycombe Mots we offer many services which range from: Vehicle Mots (pick up and drop off available at extra cost) Servicing Repairs Diagnostics Tyres We are a local trusted garage with great revi...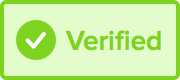 Mobile mechanic in Tunbridge Wells, 15 years of experience
I'm a mobile mechanic with wide range of experience with diagnostic , repair , electrical and electronics in automotive industry with 15 years of experience.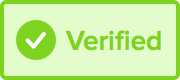 Garage in London , 28 years of experience
I have 27 years of experience - We do service MOT brake, exhaust, tyres, clutch, manual gearbox rebuild, bodywork, suspension, and engine rebuild.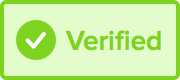 Garage in Dagenham, 30 years of experience
Hi, I've been a mechanic since leaving school and have owned and operated my own garage since I was 25 , were you could that I've done most jobs on a wide range of vehicles. I'd like to say that my workmans...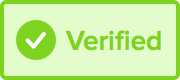 Mobile mechanic in Kingston, 11 years of experience
Shahid is very passionate about mechanics and is keen to deliver the best service possible. He was brought into the mechanics world by his father, whom owed his own garage. After completing his qualificat...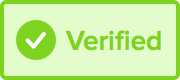 Garage in Southampton , 20 years of experience
Hi I'm Pete I'm a fully qualified mechanic, have been in the motor trade for 20 years. I am reliable and hard working, I can offer free collection and delivery I can offer MOT's, all services and repairs, cl...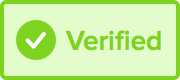 Garage in London, 9 years of experience
We are well established and come with a great reputation. Furthermore, we offer excellent advice and experience on vehicle maintenance and repairs. Our friendly staff will go the extra mile to guarantee that...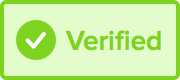 Garage in Bristol, 24 years of experience
I began my career on the YTS scheme through an independent Ford garage. I spent some time working in independent garages gaining experience on a range of makes & models. I moved into a dealership environmen...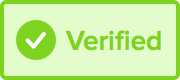 Mobile mechanic in Leeds, 8 years of experience
I started by studying at City College in Leeds and gained my City & Guild qualifications up to level 3 and I undertook a garage job whilst studying in order to gain great experience. Whilst I was studying I ...
MALCOLM • 21st January 2023
Mercedes-Benz Vito • Premium Pre-purchase Inspection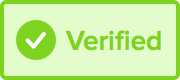 Garage in Waltham Abbey, 15 years of experience
We have just opened up our new garage in bumbles green after serving our customers as a mobile mechanic for 5 years with our 15 years of experience in the mechanics industry and now its time to keep serving ...
CHRIS • 21st January 2023
Mercedes-Benz Citan • MOT with collection & delivery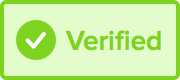 Mobile mechanic in London, 12 years of experience
I am a fully skilled mechanic - able to diagnose and repair vehicles also inspect them - i have worked for car giant for 8 years as a mechanic - started off as vehicle inspector then gradually worked up to a...
TOMIWA • 20th January 2023
Mercedes-Benz E-Class • Premium Pre-purchase Inspection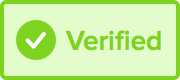 Garage in Wolverhampton, 20 years of experience
20 long years of experience, dealing with all work from servicing to diagnostics.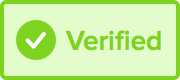 Mobile mechanic in Ongar, 24 years of experience
5 years MOT tester 15 years vw audi seat skoda specialists 24 years experience on all makes and models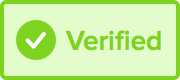 Garage in Bracknell, 6 years of experience
Mobile mechanic services covering servicing, maintenance, oil change, brakes, MOT appointments and failure repairs, as well as bodywork repair and painting. Previous experience in a BMW service centre as ...
Want to learn more about Mercedes-Benz problems?
Read our short guide with information on the most popular models.
Common Mercedes-Benz Faults
Mercedes-Benz has of course over many years made a name for itself for making robust cars. However, even Mercedes-Benz cars can have issues that lead to the company announcing a recall of the car. In most cases it will be a result of parts having worn, and usually this can be fixed with replacement parts.
Preventative measures can be taken to decrease wear and ultimately component failure. It is important to always follow the servicing stipulations for your Mercedes. This will include things like proper lubrication of the components on the car and equally ensuring service parts are changed at the mileage intervals listed.
Sprinter
Introduced as Mercedes' large van, the Sprinter was built in a number of varieties and axle lengths. An issue with the load sensing valve on the rear axle leading to a brake imbalance across the axle was one of the first identified. The resolution was of course to replace the valve on affected models during a recall action launched in December 2000. [R/2001/016 / Mercedes-Benz Ref. 1639] On some models built during 2009 it was found that an oil leak may occur at the bottom of the oil filler neck, which of course could lead to so much oil leaking away that the engine is not lubricated sufficiently anymore. This lead to engine damage in some scenarios. By simply changing the oil filler neck the problem could be resolved [R/2010/127 / Mercedes-Benz C232]
CL-Class
As the coupé sister of the S-Class luxury saloon the CL-Class shares a number of recalls with it's sibling. In 2006 it was found that a number of CLs built during 2005 had a problem with the instrument cluster failing to illuminate. The company resolved the problem by simply replacing the instrument cluster. [R/2006/141 / Mercedes-Benz Ref. PO74]
C-Class
The C-Class was devised as the company's medium-sized saloon, and was also available as a small Coupé, the CLC. One of the first logged issues with the C202 model was found to be inadvertent opening of the bonnet after a minor impact. In those cases the bonnet's hook may be damaged after which the bonnet may open. [R/1996/017] As found on a number of the company's other models in 2012, fuel may leak due to an issue on the fuel filter's plug. A fuel smell may be come apparent, and fuel can leak on the road surface leading to reduced traction. Replacing the filter carried out an easy fix. [R/2011/172 / Ref. P182]
E-Class
The company's large saloon is the E-Class. One issue that was found not long after it's launch was that the wiring running underneath the footrest in the passenger footwell may chafe due to incorrect positioning of the harness resulting in damage. Mercedes recalled the affected cars and made sure to repair the issues. [R/1995/069]
M-Class
The M-Class is Mercedes' large luxury SUV introduced in the 1990s. Known faults of the model include loss of power steering due to a leak in the system that can occur due to a hose clamp that was too large for the actual hose. Whilst the problem was not immediate, models affected built in a period between 1998 and 2002 could lose power steering fluid gradually. Mercedes-Benz recalled the vehicles and fitted a modified clamp. [R/2003/060 / Mercedes-Benz Ref. 1872]
SL-Class
The Mercedes-Benz SL is the company's glamorous sports car. A known issue on a later generation of the model was an issue with the air bag on models built from September 1995 to December 1996. Corrosion may occur in humid conditions, which had resulted in sudden deployment of the air bags. Vehicles with this problem had their air bags replaced [R/2000/142 / Ref. 1844]
A-Class
The A-Class is Mercedes-Benz's small car. The first variants were the A140 and A160, which were well known for failing the 'elk test' held by a Swedish motoring magazine. Mercedes recalled all the models built up to that point and actually halted further production to resolve the issue with a modified suspension and electronic stability control. Mercedes-Benz of course learnt from the problem, newer generations did not suffer the same problems. In 2005 it was found that some later generation variants might suffer from a wiper fracture caused by a production fault. Mercedes-Benz was of course quick to acknowledge and recalled affected vehicles to fit a new wiper arm. [R/2005/140 / Mercedes Ref. P043]
B-Class
Mercedes-Benz B-Class was introduced to fill the market gap above the A-Class as a bigger hatchback. Known faults are limited however recalls were launched for a couple of issues. On models built between September 2014 and the same month of 2015 it was found that the car might cut out. Its so-called propulsion control unit may be providing the wrong information leading to the car's electric power train to cutting. Luckily, the problem could be resolved with a simple software upgrade. [R/2015/231 / SRPC1518]
Vito
The Vito is Mercedes-Benz' small van model. Whilst it was built as a rugged work van, the occasional recall for the model did occur. One of the earlier recalls was announced in 1998 for a selection of vehicles built between 1996 and 1998 on which it was found that the tyre tread might dislodge itself from the tyre's carcase. Where applicable the affected tyres were replaced with new ones. [R/1998/074]
S-Class
The Mercedes-Benz S-Class has been the company's flagship luxury saloon for many years. Though, over the years the model has been subject to some recalls. In 2007 it was found that on earlier models built between 1999 and 2003 the brake line to the distributor for the front and rear axle may be affected by corrosion, which could lead to reduced braking capability. The company resolved the issue by replacing the pipe. R/2008/00 / [Mercedes-Benz Ref. P097]
How expensive are Mercedes-Benz repairs?
Labour times and part prices vary for each model, but to give you an idea here are some examples.
Car
Repair
Franchise Dealer estimate
Independent Garage estimate

ClickMechanic

Saving

Car

2004 Mercedes-Benz Sprinter

Repair

Rear anti-roll bar bushes (all) replacement

Franchise Dealer Est.

£122 - £161

Independent Garage Est.

£52 - £85

ClickMechanic Est.

£52 - £85

Saving

51%

Car

2006 Mercedes-Benz CLS-Class

Repair

Fuel pump replacement

Franchise Dealer Est.

£473 - £523

Independent Garage Est.

£347 - £384

ClickMechanic Est.

£348 - £384

Saving

26%

Car

2005 Mercedes-Benz Vito

Repair

Clutch slave cylinder replacement

Franchise Dealer Est.

£482 - £568

Independent Garage Est.

£253 - £300

ClickMechanic Est.

£255 - £302

Saving

46%

Car

2000 Mercedes-Benz Sprinter

Repair

Door mirror replacement - one

Franchise Dealer Est.

£103 - £152

Independent Garage Est.

£74 - £108

ClickMechanic Est.

£74 - £109

Saving

28%

Car

2003 Mercedes-Benz CLK

Repair

Timing belt and Water pump replacement

Franchise Dealer Est.

£1087 - £1202

Independent Garage Est.

£441 - £487

ClickMechanic Est.

£447 - £495

Saving

58%
Book a trusted mechanic today
Whether you need Mercedes-Benz servicing, Mercedes-Benz repairs or Mercedes-Benz inspections - we've got you covered!
Vetted mechanics
Save up to 50%
Fast online booking
Mechanics that work on Mercedes-Benzs
Recent Mercedes-Benz quotes
These recent quotes were taken from our quote engine which uses third-party industry standard data on repair times, along with a live parts retailer, and a regional labour rate to build an accurate free quote. We are constantly improving our quote engine, so please let us know if a price seems incorrect.
£162.27
Water pump replacement
Mercedes-Benz CLK
Leicester
£73.63
Track rod end replacement (driver side)
Mercedes-Benz CLK
Leicester
£85.71
Brake pads replacement - front (all)
Mercedes-Benz A-Class
Bishop's Stortford
£649.13
Timing belt/chain replacement
Mercedes-Benz C-Class
Pontypridd