Recent Reviews Related to Nissan Mechanics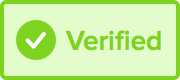 Garage in Wolverhampton , 12 years of experience
After completing my nvq qualifications in collage, I decided that being stuck in a workshop was not where I wanted to be… I progressed myself as a hgv driver in the breakdown industry working with car and co...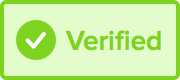 Garage in Durham , 28 years of experience
Served my time in 1993-1996 in a local garage before moving on to a Citroen main agent in 2000-2007 then I started my own business running a garage with 3 employees then in 2019 i sold it. after that I've be...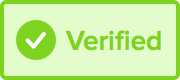 Mobile mechanic in Loppington, 31 years of experience
Hometune was originally established in 1968 as the first mobile car engine tuning company in the UK. Originally a franchise with over 150 vans nationwide, we have been owned and run by such companies as Maz...
STEPHEN • 1st December 2022
Nissan Qashqai • Full Service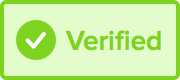 Mobile mechanic in Charfield, 8 years of experience
I qualified as a mechanic 20 years ago. I have worked on a wide range of makes of vehicles both in the Czech Republic and the UK. I specialise in VAG vehicles (VW, Audi and Skoda), though I can repair almos...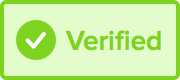 Garage in London, 13 years of experience
I'm a friendly, experienced mobile mechanic offering a reliable service. With over 13 years previous experience working in established garages I can diagnose, repair & service most makes and models of car...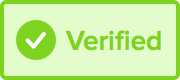 Garage in Burntwood, 11 years of experience
I have 11 years' experience working on cars. I am able to do all the repairs you need doing including, inspections, servicing, brakes, suspension, clutches, and much more. We have a garage that you can bring...
ALEXANDER • 30th November 2022
Nissan Qashqai • Premium Pre-purchase Inspection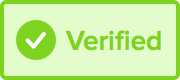 Mobile mechanic in Gwersyllt, 30 years of experience
With over 30 years of experience, I work on all makes and models doing anything from diagnostics inspections to services. We aim to provide the best customer service possible, coming out mobile to your home ...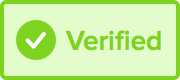 Mobile mechanic in Tunbridge Wells, 15 years of experience
I'm a mobile mechanic with wide range of experience with diagnostic , repair , electrical and electronics in automotive industry with 15 years of experience.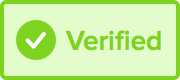 Garage in Stockport, 12 years of experience
I pride myself on providing quality repairs and good value. After training up and working in a fast fit garage for 9 years, I'm looking to became a mobile mechanic to provide a more convenient service and I'...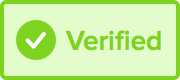 Garage in Enfield, 30 years of experience
We provide MOT tests, servicing and car repairs on all makes and models in Enfield and surrounding areas. Catering for customers in Enfield, Cheshunt, Barnet and Southgate, we offer quality car servicing and...
RICHARD • 27th November 2022
Nissan Qashqai+2 • Additional work following previous booking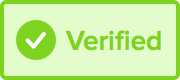 Garage in Scunthorpe , 10 years of experience
10 years experience - MOT REPAIRS, BRAKES, SERVICING, SUSPENSION, EXHAUSTS AND CLUTCHES.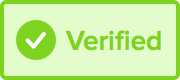 Garage in Calne, 25 years of experience
I started my career at 16 years old at a ford main dealer studying for my qualifications at the same time. Moved from ford and started building cars for films (And in the back ground started as a part tim...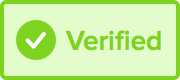 Garage in Malmesbury, 20 years of experience
Working in a busy garage from 16 years old. Work ranging from general services to engine and gearbox rebuilds. Taken on all aspects of mechanical work. I take pride in my work and aim to satisfy all customers.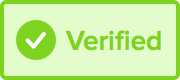 Garage in Horton, 20 years of experience
Jon owns and operates SMS Autocare and has been running the business for over 15 years in the Slough area. Prior to setting up SMS Autocare Jon completed his apprenticeship and was then a mobile mechanic for...
Want to learn more about Nissan problems?
Read our short guide with information on the most popular models.
Common Nissan Faults
As one of the major Japanese manufacturers, along with Honda and Toyota, Nissan played a big part in creating Japan's impeccable reputation for quality cars and Nissan has long been accepted as a reputable manufacturer. It consistently scores high in driver satisfaction and reliability surveys, but of course in some cases Nissan parts can fail and need a repair or a replacement. Most parts are available aftermarket for reasonable prices meaning Nissan repairs don't have to break the bank.
Recalls also happen for Nissan sometimes. Design or manufacturing flaws do sometimes show up, but of course fixes for problems are normally rapidly developed and implemented. Recently the best selling Micra and Juke models have been affected by a fuel leak that can occur around the fuel rail, it was found that the fuel rail sensor on some cars wasn't fastened properly and can come undone due to the heat and vibration of the engine. A complete replacement was not necessary but Nissan was instead able to suggest an easy fix by re-tightening the sensor and fitting a new gasket.
Micra
Like other Nissan models, recalls have been launched for the Nissan Micra, for example on early Micra K11 models it was found that the floor may crack around handbrake mounting points. Affected models built in a period between 1992 and 1994 had to be fitted with reinforcing plates by Nissan to ensure the handbrake's effectiveness did not diminish. [R/1994/068]
Almera
The Nissan Almera was conceived as the company's small family car. One of the earlier issues found was the stalling of the engine on some 1.5, 1.6 and 1.8 models built between March 2000 and July 2001. The cause was either a failure of the crankshaft position sensor or the camshaft position sensor that meant the engine would stall and not restart at all. Improved quality sensors were suggested to be fitted as part of the recall campaign Nissan started. [R/2001/154]
Primera
The Primera is Nissan's large saloon car first introduced back in the 90s. A known fault on early models built from the beginning of 1990 and the end of 1994 was the potential splitting of the flexible brake hoses at the front in some circumstances due to chafing. The result was the possibility of reduced braking performance, as fluid would leak from the hose. Nissan found a solution by fitting brake hoses with an improved design and quality. [R/1995/063]
Qashqai
The Nissan Qashqai is the company's compact crossover model. Known faults on the Qashqai have resulted in recalls. For example, on models built between 11/2006 and 6/2009 it was found that a screw on the pinion shaft may come loose. Usually this would lead to increased noise, but could lead to a complete loss of control, whilst steering [R/2009/106 Ref. PG9AC & R0906]
Juke
The Nissan Juke is a small SUV, first introduced in 2011. On some early models it was found that the engine might stall when driving slowly. The fix Nissan introduced during the recall campaign it launched was to replace air inlet tube with another one, which was the part that caused the problem as it disattached itself from the boost bracket, triggering an incorrect measurement of the boost pressure. [R/2011/166 / R1114]
Note
The Nissan is the company's mini-MPV, known faults for the model are limited but recalls were launched for a number of issues. For example, Nissan found that in some models during 2008 the Diesel Particulate Filter might leak fuel due to a connector that was not attached correctly. Luckily for Nissan the solution was simple, they just re-attached the connector if necessary. [R/2008/174]
Terrano
The Nissan Terrano is one of the company's large off-road models. Known faults for the model have included an issue with the passenger side air bag which did not deploy correctly in some circumstances due to an issue with the inflator. The issue was also found on other types like the Navara built between 2004 and November 2006. A large recall operation was launched in which Nissan replaced affected airbag inflator modules. [R/2013/050 Ref. PG3B7 / PS3B2]
How expensive are Nissan repairs?
Labour times and part prices vary for each model, but to give you an idea here are some examples.
Car
Repair
Franchise Dealer estimate
Independent Garage estimate

ClickMechanic

Saving

Car

2005 Nissan Primastar

Repair

Front brake discs replacement

Franchise Dealer Est.

£218 - £296

Independent Garage Est.

£157 - £222

ClickMechanic Est.

£158 - £223

Saving

25%

Car

2003 Nissan Almera

Repair

Rear brake caliper (one) replacement

Franchise Dealer Est.

£234 - £298

Independent Garage Est.

£176 - £230

ClickMechanic Est.

£176 - £230

Saving

23%

Car

2007 Nissan Note

Repair

Front wiper motor replacement

Franchise Dealer Est.

£329 - £363

Independent Garage Est.

£264 - £291

ClickMechanic Est.

£264 - £292

Saving

19%

Car

2007 Nissan Terrano II

Repair

Fuel filter (diesel) replacement

Franchise Dealer Est.

£36 - £49

Independent Garage Est.

£22 - £32

ClickMechanic Est.

£22 - £33

Saving

35%

Car

2000 Nissan Maxima QX

Repair

Ignition coil replacement

Franchise Dealer Est.

£170 - £187

Independent Garage Est.

£131 - £145

ClickMechanic Est.

£131 - £145

Saving

22%
Book a trusted mechanic today
Whether you need Nissan servicing, Nissan repairs or Nissan inspections - we've got you covered!
Vetted mechanics
Save up to 50%
Fast online booking
Mechanics that work on Nissans
Recent Nissan quotes
These recent quotes were taken from our quote engine which uses third-party industry standard data on repair times, along with a live parts retailer, and a regional labour rate to build an accurate free quote. We are constantly improving our quote engine, so please let us know if a price seems incorrect.
£240.91
Timing belt/chain replacement
Nissan Qashqai
Farnborough
£704.58
Flywheel replacement
Nissan Note
Halifax
£141.88
Brake discs and pads replacement - rear (both)
Nissan Qashqai
Wigan
£105.36
Full Service
Nissan Juke
Oldham