Recent Reviews Related to Ford Mechanics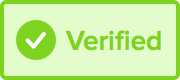 Mobile mechanic in Aldingbourne, 40 years of experience
15 years as mobile mechanic worked at main dealers Wadham Stringer Austin Rover . Rover Landrover Jaguar also worked for Halfords and independent garages . my hobby restoring classic cars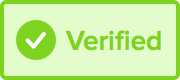 Mobile mechanic in Bury, 9 years of experience
I began my career with LandRover where I completed my apprenticeship and was with the company for around 3 years. I moved to BMW/Mini for 5 years before setting up my own mobile mechanic business in 2016 cal...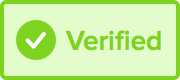 Garage in Birmingham, 16 years of experience
I am a qualified Vehicle Technician, I carry out vehicle services, as well as basic mechanical repairs. I also have expertise in Engine/Gearbox work such as head gasket repairs, gearbox assembly and replacem...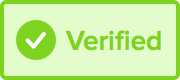 Garage in Stockport, 13 years of experience
I started my car repair Apprenticeship in 2004 and finished it at a main Land Rover dealership as a Diesel Specialist. After working at several garages I've decided to start a business as a mobile mechanic. ...
WILLIAM • 3rd December 2022
Ford Fiesta • MOT with collection & delivery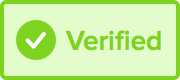 Garage in Caterham, 14 years of experience
I have 8 years of experience in the automotive repair industry. I did my apprenticeship at a garage in London and have done mechanical work ever since. I worked at a garage for a few years after the apprenti...
ABDIRAHMAN • 3rd December 2022
Ford Fiesta • Major Service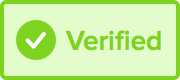 Garage in Essex, 20 years of experience
I pride myself on quality repairs, good value and good customer service throughout. I have been a vehicle technician for around 20 years starting out at a family run independent garage, completing a 5 year ...
TYLER • 2nd December 2022
Ford Fiesta • MOT with collection & delivery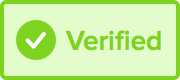 Garage in Rochester, 15 years of experience
I started in the industry at an independent French car specialist completing all tasks such as cam belts, servicing and mechanical repairs. I worked there for many years until I decided to leave for universi...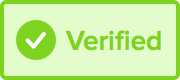 Garage in Clacton On Sea, 16 years of experience
It's Paul from Express Auto Services. I began my career at Ford main dealership which is where I completed my apprenticeship and was with the business for over 3 years. I have worked as a technician at nu...
TONY • 2nd December 2022
Ford Mondeo • Major Service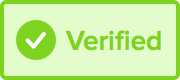 Garage in Luton, 23 years of experience
In total I have over 20 years of experience. The last 11 years I have worked for Ford Service Centre where I have also carried cars and vans repairs.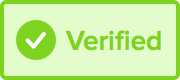 Garage in London, 23 years of experience
Apprenticeship at Lex Autocentres 2000 to 2003 Qualified mechanic at Nationwide Autocentres 2003 to 2009 Qualified mechanic and MOT tester at Halfords Autocentres 2009 to 2014 Qualified mechanic and MOT t...
GREG • 2nd December 2022
Ford Fiesta • MOT with collection & delivery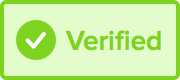 Garage in Glasgow, 20 years of experience
Over 20 years in the motor trade, with 90 years of experience due to the amount of over time I've done. I worked on everything from lawn mowers to million dollar desert racers in the USA and Mexico to the U...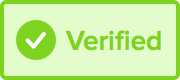 Garage in Stevenage, 15 years of experience
I have 15 years on working with cars, motorbikes and commercial commercials vehicles. Some of the services I offer include, mobile mechanic service, diagnostic, service, brakes, suspension, exhaust systems, ...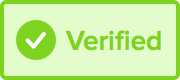 Garage in Enfield, 30 years of experience
We provide MOT tests, servicing and car repairs on all makes and models in Enfield and surrounding areas. Catering for customers in Enfield, Cheshunt, Barnet and Southgate, we offer quality car servicing and...
ROSE • 1st December 2022
Ford Fiesta • MOT with collection & delivery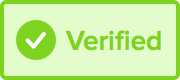 Mobile mechanic in Morriston, 36 years of experience
I Did a 4 yr Apprentiship at R and L plant limited but worked there for 5 yrs Then worked at Plant and Tool limited as a diesel fitter. Worked as a head mechanic at South Wales Morris minor specialist for ...
SALLY • 1st December 2022
Ford B-Max • Premium Pre-purchase Inspection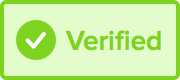 Garage in Sittingbourne, 11 years of experience
I have over 10 years experience, working on everything from classic cars up to brand new vehicles. Having worked as a breakdown technician for a number of years, I possess excellent diagnostic skills. For me...
ANTONY • 1st December 2022
Want to learn more about Ford problems?
Read our short guide with information on the most popular models.
Common Ford Faults
In terms of common problems Ford is no different than other manufacturers and monitors problems closely and recalls cars for repairs and replacements of parts. Sometimes if a problem is found it may lead to a recall of the affected models during which Ford will offer a solution to the problem found.
Apart from repairs that may be needed from time to time it is of course good to bear in mind that the lifespan of Fords and its parts can be extended if the car is taken well care of with regular servicing. That means, if the car is serviced according to Ford's stipulations you will find that your car runs better for longer. Practically things that can be done to prevent wear and deterioration on your Ford is proper lubrication of moving parts and making sure serviceable items like the air filter are regularly replaced. It will mean that related components are also better protected from wear.
Fiesta
With the Fiesta now in its sixth generation it is perhaps no surprise that over it's long lifetime there have been a couple of recalls. For example, in the early 90s a couple of high-end Fiestas of the XR2i and RS1800 varieties suffered from a brake pipe failure caused by pipes that were not of the correct specification, vibration led to the eventual failure of half the braking system. Of course Ford acted promptly and replaced the brake pipes. [R/1993/047] It was found in a later generation of Diesel-engine Fiesta that on some occasions water can enter the Glow Plug Control Module during wet conditions, as it was not waterproof. In a more major recall affected models were refitted with a waterproof unit, as on occasions the old unit could overheat and catch fire due to the water ingress. [R/2014/102 / FORD 4C564]
Focus
The Ford Focus was the successor to the Ford Escort, introduced at the end of the 90s. Early models suffered some teething problems, for example some suffered from an issue with the alternator. The regulator was found to be problematic; some could fail leading to the alternator overheating. As such, affected vehicles were fitted with a new regulator. [R/1999/051] Another recall campaign was launched for a problem with the rear wheel hub, it was found that some models built over a two month period in 2007 were fitted with retaining bolts that were found to be inadequate and could loosen up. Affected vehicles were fitted with new bolts to stop the problem from occurring. [R/2008/045 / Ford ref. 7C160]
Mondeo
Ford's classic family car and executive saloon has been around for many years, introduced as the successor to the Ford Sierra. A minor problem was identified in 1994 on models built from October 1992 through to July 1993 in that the headlamp could go out due to a fault in the headlamp switch. Ford took action on affected models by replacing the switch where necessary. [R/1994/038] Some newer Mondeo's were found to have problematic handbrakes; if the handbrake was not applied precisely as suggested in the ownership literature the handbrake system may actually not hold the car in place. Ford fitted affected models with a revised handbrake system with a better leverage ration to make sure the car stays stationary. [R/2003/083 / Ford Ref: 3C883]
Ka
The Ford Ka was introduced as Ford's cool supermini in the 90s, whilst it of course made use of many unproblematic components already fitted to other Fords, some faults were found exclusively on the Ka. In 2002, for example, it was found that on some models a front brake hose may wear due to contact with a front wheel rim. On some occasions the rubbing on the brake hose could lead to a brake fluid leak and therefore reduced braking performance. Ford managed to solve this by simply fitting a tie strap to lock it to it's retaining clip. [R/2002/085 / Ford Ref: 2C827]
Transit
Ford's iconic Transit van has helped propel the nation's economy for almost a century. Sometimes, though, it has not been able to escape the occasional recall. In 1998, for example, some models built between 1994 and 1998 fitted with cold start equipment were found to have an issue with the sound insulation material in the engine bay. There was a risk it could catch fire due to heat generated around it. Ford's solution was simple, the insulation material was simply removed. [R/1998/009] A rather bigger issue was found on models built between January 2000 and August 2001, on a number of models there was a chance that a pin on the front suspension ball joint may become loose if the van is driven in a rough manner. This meant that the upright could detach itself from the track control arm. Ford was of course quick to fix it, by fitting a pin with an improved design. [R/2001/132 / Ford Ref. 1C781]
How expensive are Ford repairs?
Labour times and part prices vary for each model, but to give you an idea here are some examples.
Car
Repair
Franchise Dealer estimate
Independent Garage estimate

ClickMechanic

Saving

Car

2010 Ford Galaxy

Repair

Rear suspension lower arms (both) replacement

Franchise Dealer Est.

£171 - £194

Independent Garage Est.

£114 - £132

ClickMechanic Est.

£115 - £133

Saving

32%

Car

2008 Ford Transit

Repair

Front suspension lower arm bushes (one side) replacement

Franchise Dealer Est.

£185 - £209

Independent Garage Est.

£108 - £123

ClickMechanic Est.

£109 - £125

Saving

40%

Car

2004 Ford Ranger

Repair

Fuel filter (diesel) replacement

Franchise Dealer Est.

£37 - £47

Independent Garage Est.

£24 - £32

ClickMechanic Est.

£24 - £32

Saving

33%

Car

2004 Ford Focus C-MAX

Repair

Radiator replacement

Franchise Dealer Est.

£221 - £405

Independent Garage Est.

£147 - £299

ClickMechanic Est.

£149 - £300

Saving

28%

Car

2006 Ford Focus

Repair

Front ball joint replacement - lower

Franchise Dealer Est.

£146 - £183

Independent Garage Est.

£88 - £119

ClickMechanic Est.

£89 - £120

Saving

36%
Book a trusted mechanic today
Whether you need Ford servicing, Ford repairs or Ford inspections - we've got you covered!
Vetted mechanics
Save up to 50%
Fast online booking
Mechanics that work on Fords
Recent Ford quotes
These recent quotes were taken from our quote engine which uses third-party industry standard data on repair times, along with a live parts retailer, and a regional labour rate to build an accurate free quote. We are constantly improving our quote engine, so please let us know if a price seems incorrect.
£180.75
Wheel bearing replacement - front (driver side)
Ford Focus
South Ockendon
£198.59
Major Service
Ford Mondeo
Warrington
£79.24
Track rod end replacement (driver side)
Ford Focus
Corsham
£229.16
Alternator replacement
Ford Fiesta
Milton Keynes