Recent Reviews Related to Audi Mechanics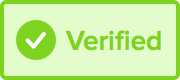 Garage in Reading, 24 years of experience
PopesWood Garage 1998-2003 Mechanical Training TCD cars (self employed) 2004-2012 - Car Repair, maintenance. LACC Country cars 2012-2016 Car repair, maintenance and mechanical prep Japonica Cars 2016-date...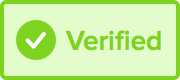 Garage in Enfield, 30 years of experience
We provide MOT tests, servicing and car repairs on all makes and models in Enfield and surrounding areas. Catering for customers in Enfield, Cheshunt, Barnet and Southgate, we offer quality car servicing and...
MARIA • 4th December 2022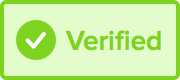 Mobile mechanic in Tunbridge Wells, 15 years of experience
I'm a mobile mechanic with wide range of experience with diagnostic , repair , electrical and electronics in automotive industry with 15 years of experience.
EDDIE • 4th December 2022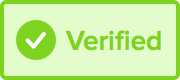 Mobile mechanic in Laurencekirk, 30 years of experience
Having worked in the motor trade for over 30 years I have a wealth of experience working on all types of vehicle from cars to large goods, plant and agricultural vehicles.
SCOTT • 3rd December 2022
Audi A4 Avant • Engine carbon cleaning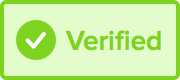 Garage in Dartford, 15 years of experience
CAR AND LIGHT COMMERCIAL VEHICLE SERVICE AND REPAIR MotorTeck has the equipment and expertise to repair and maintain your motor vehicle. Our emphasis is on transparency and professionalism. We pride ourse...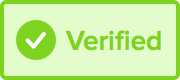 Garage in Sudbury, 22 years of experience
22 years experience. Experience in most makes and models.
JONATHAN • 2nd December 2022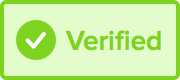 Garage in Ascort, 15 years of experience
Worked for Go Vauxhall now Robins&Day as a technician for 10 YEARS since then run my own garage jm son car sale buying and selling vehicle from auction also repairing and servicing mainly.
ROBIN • 2nd December 2022
Audi A5 • MOT with collection & delivery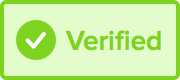 Garage in London, 25 years of experience
We are a group of skill full and highly qualified technicians based in West London and we have been running a successful mechanic & mobile repair business. Have a good client base and we specialise in co...
MERAL • 2nd December 2022
Audi A1 • Premium Pre-purchase Inspection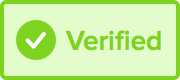 Garage in Sheffield , 30 years of experience
Vauxhall gold technician , vw technician, bmw technician. Vw comercial technician .
MARK • 2nd December 2022
Audi A3 • MOT with collection & delivery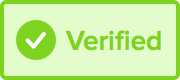 Garage in London, 14 years of experience
My career started at very young age with Automotive Repairs and Servicing and then progressed to Aviation. Due to Covid-19 impact in aviation industry had made me return towards Automotive industry with ...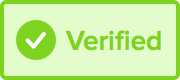 Garage in Poulton Le Fylde, 10 years of experience
B.A.R MOT & Test Centre is run by Bel and Russell who have a team of 2 other fully qualified mechanics, Ryan and Lez. The business will pick-up and drop off your car with you in order to complete the work as...
ROGER • 30th November 2022
Audi A4 Cabriolet • MOT with collection & delivery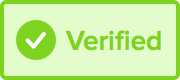 Garage in Mitchem, 30 years of experience
I have more than 25 years experience in repairing cars and vans. Some of the services we do include Engine Service, Brakes, Tyres, Clutches, Timing Belts and so much more. We are also able to offer body work...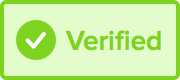 Garage in Caterham, 14 years of experience
I have 8 years of experience in the automotive repair industry. I did my apprenticeship at a garage in London and have done mechanical work ever since. I worked at a garage for a few years after the apprenti...
COURTNEY • 30th November 2022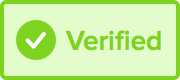 Garage in Southampton, 9 years of experience
For Quality Car Repairs & Servicing, Look no Further than Hon Car Service The team at Hon Car Service have been working hard providing drivers in Southampton with high quality, reliable car repairs, MOTs an...
NICHOLA • 30th November 2022
Audi Q3 • Full Service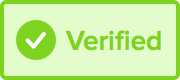 Garage in London , 15 years of experience
Technically oriented Technician Lead and Mechanic with over 15 years experience in the delivery of effective mechanical and technical support to service, troubleshoot and repair various vehicles, primarily ...
MARCELO • 29th November 2022
Want to learn more about Audi problems?
Read our short guide with information on the most popular models.
Audi – Common Issues
In the public eye Audi is well known for its well-built cars and reliability, repairs, though, have to be carried out sometimes on Audis as well. Apart from routine servicing to prevent damage to components, proper lubrication and sealing of components is also vital in Audis. Of course, despite preventative measures that can be taken there can be unexpected faults on the car due to design or manufacturing error, like with other brands known faults vary by model, and are repaired by Audi during recalls.
A1
Whilst the Audi A1 is one of Audi's biggest selling cars, the DVSA in fact has not logged a recall for the model at this moment in time.
A2
Reported problems on the Audi A2 were fairly limited, and indeed the only recall exclusively affecting the A2 was on some models fitted with aircon. It was found that during a crash the air conditioning components can sometimes get in touch with the starter motor as the components move, this could lead to a short circuit and ultimately a fire. [R/2001/003] Other problems that have appeared on the model also affected other Audi models, like the non-deployment of the driver airbag and the breaking of bolts on the tandem fuel pump due to a production fault [R/2002/143] [R/2004/213]
A3
A real problem for the Audi A3's first series was a reported issue with irregular running of the engine, due to a camshaft adjustment valve loosening. It is likely that most cars have since had the correct repairs carried out, if in doubt contact Audi for an inspection. Over their lifespan, A3's were subject to a number of recalls by Audi, during which a replacement of problematic parts would have been carried out. Certain Audi A3s built in 2013 and 2014 had an issue with the fuel pump, which lead to Audi fitting new pumps in effected cars.
A number of Audi A3 models built between 2003 and 2005 were prone to suffer damage to the two mass flywheel, also known as a dual-mass flywheel due to a design flaw of a restrictor in the clutch pressure pipe. Audi noted to the DVSA that in some cases the issue could lead to a complete flywheel failure and in some cases even a fire. Of course Audi recalled the vehicles and carried out repairs where needed [Recall R/2006/031]
A4
The Audi A4 was introduced back in 1994 as a continuation of the Audi 80 model. It is arguably Audi's most successful model, and to date no less then 5 iterations of the model have been brought to life. Despite its long history common faults are few and far between with only a limited number of recalls listed by the DVSA. One of the earliest reported issues on the A4 model was an issue with the driver airbag, which could deploy spontaneously when stationary due to build up of static electricity caused by weather. Affected cars were soon fitted with an earth cable on the steering wheel to ensure any static charge could disappear to earth. [R/1997/075] Another known problem with early A4 models found at the end of the 1990's was the occurrence of a loose brake pedal on some cars caused by a loose bolt. The fault meant that in some cases the pedal could drop to the floor, and not return to its idle position. Whilst a serious issue, it required only a simple fix; the tightening of the bolt. R/1998/106
A5
The Audi A5 has been a recent addition to the traditional Audi line-up, it is available as a sleek coupe or saloon. Since its introduction in 2007 only a limited number of common faults have been identified. Chief among which was an issue leading to a reduction in braking performance, as engine oil on some models would enter the brake servo leading to a malfunction of the part with reduced braking assistance from the servo as a result. [R/2014/098 - Audi 47L8] More recently it was found some models could suffer from a leak in the injector rail, a recall campaign was started with injector rails and seals being replaced. [R/2015/031 - Audi 24AP]
A6
The A6 was introduced shortly after it's younger brother the A4. As it will have made use of many of the same components as the A4 series, the A4 and A6 share some common faults. For example, the issue involving spontaneous deployment of the driver steering airbag also appeared on the A6 on selected models. [R/1997/075] On some A6s built at the end of the 1990s it was found that the steering ball joints (track rod bearing ends) would wear prematurely. This was caused by faulty seals that lead to a major recall in 1999. R/1999/072
TT
Arguably Audi's most iconic model of the 1990s the TT set a new standard for minimalist design. Whilst proven technology was used underneath it's pretty skin, the TT did also not escape the occasional common fault which would also appear on other Audis using the same technology. Like some A3 models, some TTs would suffer from seized rear axle ball joints, over time it was established that water would enter the ball joint leading to corrosion on the parts. [R/2001/128] Exclusive to the TT was it's handling instability caused by small margins at high-speed directional changes. Audi early on established these problems could be resolved by modifications to the suspension and the addition of a small rear spoiler, making the car more neutral in terms of handling. [R/2000/008 - Audi 40E4]
Q7
Audi's biggest model was introduced in 2005. Despite its teutonic exterior a small number of common faults have been identified by the manufacturer. Audi found that on some cars the automatic power tailgate system could malfunction, when opening with the power function the tailgate would close again unexpectedly. Audi subsequently identified that replacing the tailgate motors could repair the problem. [R/2007/120 - Audi 55E4]
How expensive are Audi repairs?
Labour times and part prices vary for each model, but to give you an idea here are some examples.
Car
Repair
Franchise Dealer estimate
Independent Garage estimate

ClickMechanic

Saving

Car

2008 Audi A4

Repair

Battery Replacement

Franchise Dealer Est.

£162 - £297

Independent Garage Est.

£112 - £207

ClickMechanic Est.

£112 - £207

Saving

30%

Car

2013 Audi A3

Repair

Front brake calipers (both) replacement

Franchise Dealer Est.

£431 - £484

Independent Garage Est.

£290 - £334

ClickMechanic Est.

£291 - £335

Saving

31%

Car

2006 Audi S3

Repair

Front road spring replacement

Franchise Dealer Est.

£270 - £299

Independent Garage Est.

£137 - £152

ClickMechanic Est.

£139 - £153

Saving

48%

Car

2009 Audi S3

Repair

Clutch slave cylinder replacement

Franchise Dealer Est.

£240 - £265

Independent Garage Est.

£118 - £130

ClickMechanic Est.

£119 - £131

Saving

50%

Car

2009 Audi TT

Repair

Cylinder head gasket replacement

Franchise Dealer Est.

£1161 - £1301

Independent Garage Est.

£529 - £599

ClickMechanic Est.

£536 - £607

Saving

53%
Book a trusted mechanic today
Whether you need Audi servicing, Audi repairs or Audi inspections - we've got you covered!
Vetted mechanics
Save up to 50%
Fast online booking
Mechanics that work on Audis
Recent Audi quotes
These recent quotes were taken from our quote engine which uses third-party industry standard data on repair times, along with a live parts retailer, and a regional labour rate to build an accurate free quote. We are constantly improving our quote engine, so please let us know if a price seems incorrect.
£66.35
Anti-roll bar bushes replacement - front (all)
Audi A4
Gloucester
£113.55
Upper ball joint replacement - front (passenger side)
Audi A4
Gloucester
£113.55
Upper ball joint replacement - front (driver side)
Audi A4
Gloucester
£83.61
Lower wishbone bush replacement - front (rear) - passenger side
Audi A4
Gloucester