Recent Reviews Related to BMW Mechanics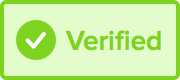 Garage in Potters Bar , 15 years of experience
Garage and mobile mechanic with over 15 years experience and MOT tester based in potters bar , England. We offer all repairs and diagnostics from services to car wont start inspections.
NASEER • 4th December 2022
BMW 3 Series • Standard Pre-purchase Inspection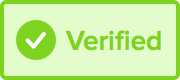 Garage in Hayes, 31 years of experience
been a mechanic for 31 years and learnt everything on the job, so am hands on and not a theory based book learnt mechanic. Have the broken nails and fingers to show my experience.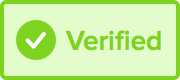 Garage in Rothwell, 10 years of experience
I began my career on the automotive industry over 10 years ago. I spent some time working in independent garages gaining experience on a range of makes & models. I offer repairs to all makes/models & repairs...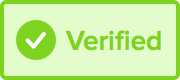 Garage in Newton Abbot , 15 years of experience
Experienced vehicle technician with a background in both main dealerships and independent workshops. Specialising in automotive diagnostics and electrical fault finding.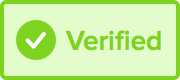 Garage in Sittingbourne, 11 years of experience
I have over 10 years experience, working on everything from classic cars up to brand new vehicles. Having worked as a breakdown technician for a number of years, I possess excellent diagnostic skills. For me...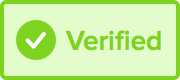 Garage in Leeds, 22 years of experience
I have been a mechanic for over 20 years starting off in the family garage and then moving on to work at Audi, BMW and in a German Auto Specialist. I have owned my own garage business for 8 years where we of...
CATALIN • 2nd December 2022
BMW 3 Series • Premium Pre-purchase Inspection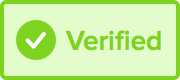 Mobile mechanic in Quedgeley, 21 years of experience
I completed my apprenticeship at Brunel Ford in Bristol for around 4 years before moving to Mercedes and Vauxhall respectively to gain valuable knowledge and understand different makes & models of cars. I h...
CHRISTOPHER • 2nd December 2022
BMW 3 Series • Full Service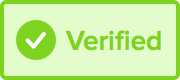 Garage in Bracknell, 6 years of experience
Mobile mechanic services covering servicing, maintenance, oil change, brakes, MOT appointments and failure repairs, as well as bodywork repair and painting. Previous experience in a BMW service centre as ...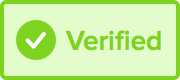 Mobile mechanic in Lincs, 28 years of experience
I began by completing my apprenticeship at a Vauxhall dealership in Grantham and attained my City & Guilds 1-3 qualifications whilst I was there and subsequently spent 5 years with the business. I worked in...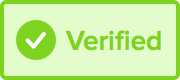 Mobile mechanic in Reading , 15 years of experience
Independer garage main mechanic for 15 years, specialist in engine and diagnostics,key making and programing for cars,and now i started to do in mobile,service,brakes,keys all lost or second key making and p...
FATION • 30th November 2022
BMW 5 Series • Premium Pre-purchase Inspection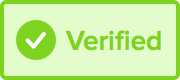 Garage in Glasgow, 12 years of experience
BMW trained technician with 12 years of experience in the trade.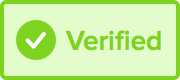 Mobile mechanic in Loppington, 31 years of experience
Hometune was originally established in 1968 as the first mobile car engine tuning company in the UK. Originally a franchise with over 150 vans nationwide, we have been owned and run by such companies as Maz...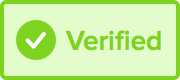 Garage in Middlesex, 13 years of experience
I have 3 years working for Volkswagen but the bulk of my experience has been with small independent garages working on all makes and models. I have been an independent mechanic for the past 4 years and am ab...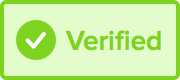 Garage in Enfield, 30 years of experience
We provide MOT tests, servicing and car repairs on all makes and models in Enfield and surrounding areas. Catering for customers in Enfield, Cheshunt, Barnet and Southgate, we offer quality car servicing and...
ASHLEY • 29th November 2022
BMW 2 Series • MOT with collection & delivery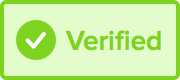 Garage in Littlehampton, 42 years of experience
Hi MDK Vehicle Repairs Ltd offers a convenient, cost effective, professional mobile solution for your vehicle repairs, some of the services we offer are Alternators, Batteries, Brakes, Drive Belts, Pre-Pu...
PAUL • 29th November 2022
Want to learn more about BMW problems?
Read our short guide with information on the most popular models.
Common BMW Faults
Whilst BMW is seen as one of those iconic brands that have a rock-solid reputation, the fact is that sometimes problems can occur and things have to be fixed. As with all brands, BMWs sometimes also suffer from manufacturing and design errors that need fixes, as such BMW has recalled cars a number of times in the past. One of the earliest recalls was for the for the E36 3-Series model where BMW found that corrosion could occur which led to weakened steering shafts. [R/1997/005] BMW made sure to replace affected shafts during the recall, but of course if buying second-hand it's always advisable to check if this was fixed.
Whilst some recalls are very specifically for a certain model type, it can occur that a manufacturer needs to repair issues across model ranges. In the late 90s, for example, BMW had to repair an issue with the brake lights, which would fail or start to flicker due to a brake switch malfunction, on the 3, 5 and 7 Series models. [R/1999/104]
More recently the same models suffered from an issue with the rubber mountings on the rear shock absorbers, which could fail and according to BMW could ultimately mean that the bodywork above the wheels could come into contact with the actual wheels. As is usual BMW recalled the car to repair the problem, on all those cars the shock absorbers would be replaced. But as ever, if the owner did not actually bring the car to the workshop it might be that the problem might still be there, hence a replacement of the faulty part might still be required, as such it is always important to check with BMW. [ R/2006/119]
1 Series
The smallest of the BMW range, this hatchback has established itself as a reliable with the DVSA listing no recalls. On some 6 cylinder models, like the 128i and the 135i for example, it was reported that bolts keeping the VANOS timing housing units in place could loosen over time, and in some cases break leading to a loss of power as the emergency mode may be activated. This was subsequently fixed by BMW in a recall to replace the bolts. [R/2014/068 - BMW 0011280300& 0011360300]
3 Series
The BMW 3 Series has been the companies' biggest seller since the 1970s, appearing under many guises, such as a saloon or hatchback. Various issues have been logged by the DVSA. One of the more significant ones was a fault with the lower steering shaft identified in models built between 1991 and the end of 1998. It was found that corrosion could be found on the lower steering shaft of some cars, which meant the shaft could fail. [R/2000/135] BMW of course took action and inspected potentially affected cars, fitting a modified shaft if it was found to be faulty.
X3
BMW's small X3 SUV has made a great name for itself for itself, providing impressive off-road capabilities in an attractive package. The limited number of recalls logged only boosts the X3's reputation. However, some Diesel versions of the car were recalled due to a risk of fire that could occur due to moisture entering the engine's fuel filter heater at its electrical connection. This issue would also lead to the battery discharging which could cause the car not to stop [R/2011/123 - BMW 0013080200] Some of the X3's six-cylinder models were also affected by BMW's recall to replace the bolts for VANOS timing units which could loosen or break [BMW 0011280300& 0011360300 - R/2014/068]
X5
Not longer after the X5 was introduced, it was found that in some models built between 2000 and 2002 the brake hose could rub on the tyre after becoming dislodged from it's retaining grommet attached to the side suspension strut. Ultimately, the brake hose could become damaged and start to leak brake fluid leading to reduced or complete loss of braking. BMW fixed the problem during a recall by fitting a new clip and checking for damage. [R/2003/026] Like some other BMWs with 6 cylinder engines built in the years 2009 to 2011, issues with VANOS system have occurred, due to bolts loosening or in some cases breaking. BMW recognised the problem and called for a recall in 2014 to replace the retaining bolts on the system to sort the issue. [R/2014/068 - BMW 0011280300& 0011360300]
5 Series
Some BMWs built from September 2006 to July 2010, including the 5 Series, have suffered from a risk of fire caused by the battery cable connectors coming undone, which could lead to the car not starting. In most cases this was caused by the battery's plastic cover having been fitted incorrectly during vehicle manufacture. BMW were quick to rectify this in a recall starting in 2012, where the battery's clips would be checked and the cover replaced and sealed to prevent the problem from re-occurring. [R/2012/039 - BMW 0061560300] Some 5 Series fitted with 6 cylinder engines were also affected by the major recall involving the VANOS timing system. It was found that bolts on the unit's housing could come undone leading to an internal oil leak which affected the overall operation of the system, leading to the activation of emergency mode during driving. [R/2014/068 - 0011280300& 0011360300]
6 Series
The modern iteration of the 6 Series sports car was introduced in 2003. Like some of the 5 Series models built between September 2006 and July 2010, it had the battery connector cable where the cover could come loose in some cases. Another known fault with the 6 Series, leading to a recall in 2006, involved the failure of the rear shock absorber mounting due a quality problem with the part. [R/2006/119] A problem involving moisture entering the additional coolant pump for the turbocharger occurring on cars built between 2007 and the end of 2011 caused an increase in short circuiting which lead to parts of the pump melting and in rare cases, a localised fire would break out. [R/2011/147 - BMW 0011830200]
7 Series
The 7 Series, BMW's ultimate luxury executive vehicle was on the receiving end of some recalls by the manufacturer. Recently the 7 Series was recalled for repairs to the VANOS variable valve timing system, fixing an issue also seen on other BMWs fitted with the unit built from 2009 to 2011. Bolts on the housing would fail causing the car to go into emergency mode. [R/2014/068 - BMW 0011280300& 0011360300]
8 Series
The specialist sports car model was in production for a mere 10 years, due to relatively poor sales. Inline with the 3, 5 and 7 Series of the era some models built up to November 1994, the 8 series could suffer from an overload of the coolant circuit. In some cases, if the heat exchanger part of the system is affected, steam could enter the passenger cabin and steam up the windscreen or cause injury to lower legs and feet, and sometimes hot water would even escape into the cabin. BMW solved the issue by fitting a new radiator cap. [R/1998/083]
Z3
BMWs first mass-produced sports car, after a niche endeavour with the Z1, proved to be a real hit. The DVSA lists no recalls for the car.
How expensive are BMW repairs?
Labour times and part prices vary for each model, but to give you an idea here are some examples.
Car
Repair
Franchise Dealer estimate
Independent Garage estimate

ClickMechanic

Saving

Car

2004 BMW 5 Series

Repair

Exhaust gas recirculation (EGR) valve replacement

Franchise Dealer Est.

£302 - £334

Independent Garage Est.

£204 - £225

ClickMechanic Est.

£205 - £226

Saving

32%

Car

2004 BMW 3 Series

Repair

Heater blower motor replacement

Franchise Dealer Est.

£245 - £284

Independent Garage Est.

£126 - £158

ClickMechanic Est.

£127 - £159

Saving

46%

Car

2008 BMW X3

Repair

Engine oil & filter change

Franchise Dealer Est.

£130 - £175

Independent Garage Est.

£83 - £121

ClickMechanic Est.

£83 - £121

Saving

32%

Car

1999 BMW 3 Series

Repair

Bonnet release cable replacement

Franchise Dealer Est.

£475 - £525

Independent Garage Est.

£178 - £197

ClickMechanic Est.

£181 - £200

Saving

61%

Car

2005 BMW X3

Repair

Power steering pump replacement

Franchise Dealer Est.

£563 - £622

Independent Garage Est.

£384 - £424

ClickMechanic Est.

£385 - £426

Saving

31%
Book a trusted mechanic today
Whether you need BMW servicing, BMW repairs or BMW inspections - we've got you covered!
Vetted mechanics
Save up to 50%
Fast online booking
Mechanics that work on BMWs
Recent BMW quotes
These recent quotes were taken from our quote engine which uses third-party industry standard data on repair times, along with a live parts retailer, and a regional labour rate to build an accurate free quote. We are constantly improving our quote engine, so please let us know if a price seems incorrect.
£202.92
Lambda sensor replacement
BMW Z4
Harrow
£294.45
Brake discs and pads replacement - front (both)
BMW X3
Swindon
£213.70
Brake discs and pads replacement - rear (both)
BMW X3
Swindon
£102.00
Engine oil & filter replacement
BMW 1 Series
Sutton Coldfield