Finding the right car garage can be a daunting task, especially if you are not familiar with the industry. To make this process a bit easier we will outline the key factors to help you find a car garage in the UK that provides high-quality, reliable service and peace of mind.
Good customer service
One of the most important factors to consider when choosing a garage is the level of customer service provided. A good mechanic or garage will take the time to explain the repairs required in a way that is easy for the customer to understand.
During the process, they will typically also answer any questions you may have and provide regular updates on the progress of the work if you've booked with them. When a garage values its customers, it will put communication first and make sure they are satisfied with the service.
Good online reviews
A factor to consider when choosing a garage is its online reputation. A garage with good online reviews is likely to provide a high level of service. You can check reviews on independent websites, such as Trustpilot or Google, to get an accurate representation of the garage's quality of service. Recommendations from friends and family who've had a personal experience can also help make a decision.
Membership of reputable industry schemes/ accreditation
Accreditation and membership in reputable industry schemes indicate a garage's dedication to providing quality service. Look out for garages that are members of industry schemes such as the Institute of the Motor Industry (IMI) or accredited by organisations such as the Motor Ombudsman or part of the Good Garage Scheme. Or those that have built up a good reputation by being part of a vetted garage network like ClickMechanic. Members are held to a high standard for quality as well as customer service by these organisations.
Service stamp
This is specifically if you're looking to carry out your annual service. Check with the garage if it will stamp your service book and/or update the digital service history. Having a full-service history will help car resale value and will affect the price at which your car is sold.
Type of garages
Depending on the type of work needed, you can consider looking at the various types of garages or businesses available to keep your vehicle in good working order.
Dealer Garages
Dealership garages are owned and operated by franchise dealer networks alongside the dealership showroom. They specialise in the maintenance and repair of the franchise dealer's car brand. While dealership garages can be more expensive than independent garages, they often offer a high level of expertise and access to specialised equipment and parts since they are focused only on a single brand (or the brands of a single manufacturer).
Fast-fit garages
Fast-fit garages are garages that specialise in basic car maintenance services such as oil changes, tyre replacements, battery checks, etc. These garages offer a quick and convenient service, with many locations offering walk-in appointments. Some examples of fast-fit chains in the UK are Kwik-fit, Halfords, National Tyres and ATS Euromaster.
Although fast-fit garages are typically less expensive than independent or dealership garages, their expertise and equipment may not be sufficient to handle more complex repairs. They are more suitable for smaller work such as simple tyre fitting or an aircon regas, for example.
Mobile mechanics
A mobile mechanic is an independent mechanic who performs car maintenance and repairs at the location of the customer's car – whether it is their home or workplace. Mobile mechanics can be an excellent choice for many repairs and car servicing, as they often provide quick, flexible and convenient service. These repairs can range from diagnostics, brake pads replacement, battery replacements, spark plug replacements, fluid top-ups and even ignition and engine-related repairs in many cases. Even more complex repairs such as clutch replacements can be done mobile but generally, this is dependent on the complexity as well as the weight of the car.
Specialist Garages
Some garages may specialise in engine rebuilding or tuning, while others may focus on bodywork or painting – these are referred to as 'specialist' garages. These specialist garages typically have highly skilled technicians who have extensive experience in their area of expertise which means they can provide customised solutions, although likely more expensive, for specific car needs.
Independent garages
Independent garages are privately-owned businesses that specialise in the maintenance and repair of cars. These garages are typically run by experienced mechanics who have received formal training or have worked at dealerships in the past and are knowledgeable about a wide range of makes and models.
Independent garages generally offer a more personalised and affordable service compared to dealership garages. Many of them also provide mobile services where they can carry out certain repairs right on your driveway.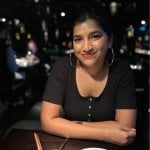 Louanne is a marketing and communications professional in the automotive tech industry currently at ClickMechanic, boasting over 5 years of experience.
Louanne's work at ClickMechanic might revolve around branding and customer engagement, but her passions extend far beyond the marketing sphere. A true foodie at heart, she loves exploring diverse cuisines and talking about her culinary adventures across the world. Her writing prowess shines through in her car-related blog content, where she offers invaluable driving tips and practical car repair advice.
In her Suzuki Jimny 4-wheel drive, Louanne combines her sense of adventure with her automotive know-how, transforming every drive into a lesson and a pleasure.