Autumn is here! In spite of the relaxed travel rules outside of the UK mainland in the last few weeks, most of us probably haven't fully adjusted to the idea of overseas travel plans. The upside is that it will allow us to explore and appreciate the beauty in our own backyard further!
In addition to the beauty of nature in the autumn season, autumn makes for a great time to explore the country as you can generally avoid the traffic jams during summer and the harsh driving conditions of the winter.
You can take in some of the UK's most gorgeous scenery from the comfort of your car on a well-planned road trip.
Here's a list of the best road trips in the UK you can take this autumn:
Lake district – Kendal to Keswick
The changing colours of autumn completely transform Lake District into a breathtaking spectacle. The Kendal to Keswick route along the A591 is one of the most popular driving routes in the UK – and for good reason! The route stretches for 30 miles with views of Lakeland fells and the banks of Windermere. The Lake District National Park website has helpful information that can help you with planning your road trip.
The North Coast 500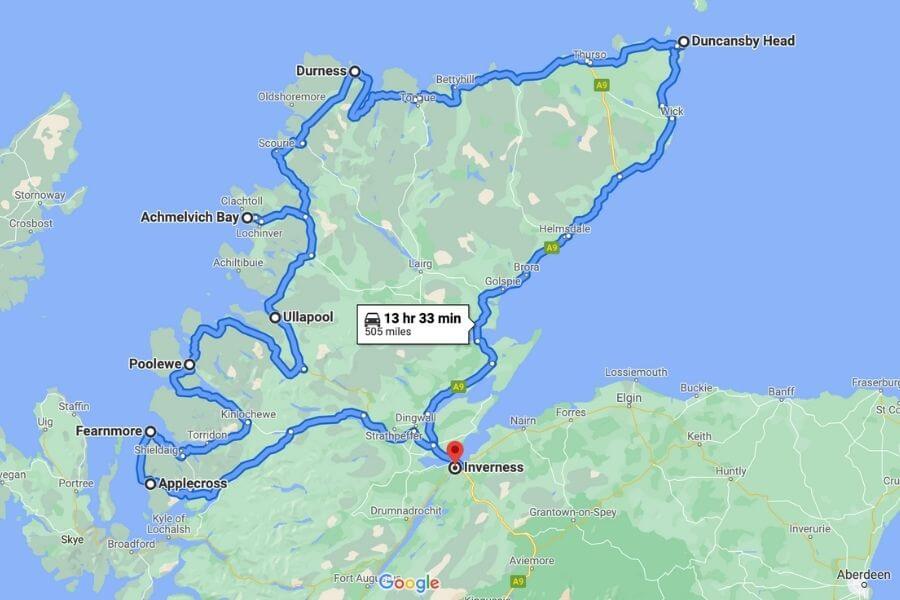 The NC500 is Scotland's ultimate driving route of over 500 miles that starts and ends at Inverness. There is loads to explore on this road trip including historic towns and villages all while discovering the best of Scottish food and drink on the way. Understandably, 500 miles is a long distance and can take months of planning so if you choose not to do the full 500-mile trip any time soon, there are shorter routes within the NC500 that offer equally stunning views during autumn. Here's the official
website of the NC500
with tips and tricks to help you plan your trip.
Cornwall – St Ives to Sennen Cove
This 20ish mile-long route from St Ives to Sennen Cove is a road trip worth doing if you want the best of both worlds – the spectacular cliff-top landscapes on one side and autumn's dramatic colours on the moorlands. Along with the changing landscapes, you also have an opportunity to explore castles and famous lighthouses on your road trip on the B3306.
From the charming seaside town of St Ives to the stunning views at the final stop in Sennen Cove, it's surely worth giving the local food and drink a try – including Cornish pasties and Cornish ice cream. This helpful website can inspire some ideas for the route.
Going on a long road trip also means it's critical to ensure your vehicle is in good shape to take on the challenges of the road, especially as temperatures start to drop further. Getting a Vehicle Health Check by a professional technician can help check if a vehicle is safe to drive.