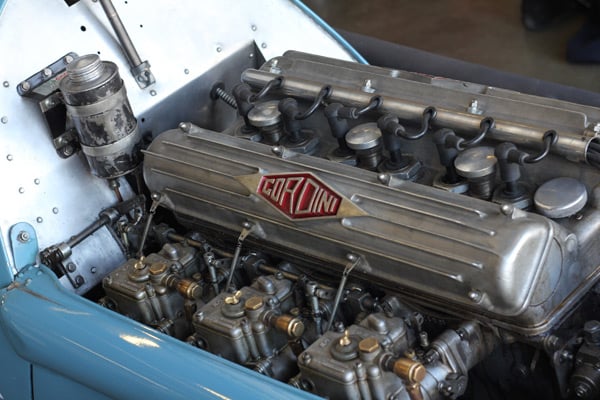 Becoming a mechanic can be a daunting prospect. Just thinking about all the challenges and paperwork along the way might put you off. But don't be deterred, it's not all that bad and the rewards can be big, both emotionally and financially. If you just imagine for a moment being your own boss, taking the jobs where and when you like, then all looks a little more rosy. But how to get there? Well, if you want to start up as a mechanic on your own there are number of things to consider.
1. Qualifications
While it may be possible to work on cars without having followed officially recognised mechanic training,  having succesfully tinkered your moped or having tuned up your Vauxhall Astra, it is not what customers expect of a mechanic. Of course it might count as knowing your way around the basics of the technical aspects of vehicles, having qualifications will boost your skill set as well as credibility massively.
Of course diagnosing car faults and resolving them successfully comes with experience, but proper training can give you a kick-start and can enable you to tackle even more complicated issues with confidence. This might be a significant investment of time and effort, but it will pay off in the end. And, if you're young, it's a great way to get your career going at an early age.
Apprenticeship
A good way on your way to true qualified mechanicdom is to try and get yourself an apprenticeship at a garage or one of the many franchised dealers around the country. Especially at fully qualified and recognised service centres you'll be able to learn from the best. As an apprentice mechanic you'll see most aspects involved in repairing. From the car coming into the garage, handling the customer's complaint, diagnosing the fault, repairing the fault and reporting back to the car's owner. To get onto an apprentice programme in the UK you'll normally need a GCSE or two in relevant subjects, like maths or science.
Qualifications
Of course, if you prefer first learning the trade in the classroom then getting one of the many qualifications offered by colleges up and down the country might be the way to go. Check out (inter)nationally recognised qualifications like:
BTEC National Certificate and Diploma in Vehicle Technology
BTEC National Certificate and Diploma in Engineering (Automotive)
IMI Awards Certificate in Vehicle Maintenance and Repair
Or consider a National Vocational Qualification (NVQ) level 1-3 in Automotive Maintenance and Repair, Motor Vehicle Engineering or similar.
Keeping up to speed

Learning about automotive maintenance doesn't stop when you get out of college or when you successfully finish your apprenticeship and start working as a mechanic. It is important to keep up to date with all the latest developments in the automotive industry. Of course you'll be able to learn on the job, but learning before doing a job might not be a bad idea either. You can keep yourself educated by taking an interest in automotive innovations by reading up at home, alternatively you could always take another course, like one of the advanced level 4 courses offered by the City & Guilds organisation.
Joining Clickmechanic
Importantly, if you would like to become a Clickmechanic we require a recognised form of qualification before you can be accepted into our network. All to ensure our network of mechanics is of high and credible standard.
2. Practical guidance
Health & Safety
To ensure you stay within the law as a mechanic business owner it is important to consider health and safety regulations when working on a car. Staying safe whilst working on a car can only be a good thing, surely? The Health and Safety Executive has published a dedicated guide of what to look out for, for the motor trade, find it here.
3. Insurance
Trade insurance
When in the automotive business trade insurance is a must, should you inadvertently cause damage to someone else's car, property or person you'll always be covered when claims are made. Importantly, it gives you and your customer peace of mind, knowing that even if something goes wrong, there's always an opportunity to resolve a conflict in an orderly and decent manner. Google 'motor trade insurance' and be overwhelmed by the plethora of 'cheap' insurance available for your business.
Liability insurance
Following on from health & safety is liability insurance, of course it should be clear you need one of these for yourself (should you cause damage to others or other people's property), especially in business life.
Employer's liability insurance
But importantly, if you employ other people to work for you it is vital (and for most employers compulsory by law) to have an employer's liability insurance to insure against injuries or disease of your employees arising out of their employment with you and your business. Learn more in this guide.
4. Permits & licenses
Salvaging parts
If acquiring cars yourself to repair, like written-off cars, or dismantle cars partially or wholly to sell on or sell on parts of, then it is important you get the appropriate licence to do so. This is known as a Motor Salvage Operator Licence, you will have to meet a number of criteria to be able to obtain such a licence from your council. See your council's website, like the one here for Rochdale.
Trade plates
Trade licence plates are a useful thing to have, if not required by law. They are used when a car is temporarily in your possession in the course of conducting business. For example when testing a car after a repair, to demonstrate operation of a vehicle or between traders' premises and so on.  To see if you are eligible for trade plates see this guide, further guidance on using trade plates as suggested by the Driver & Vehicle Licensing Agency included.
Of course, this is not, and could never be, a definitive guide on what you need to consider when becoming a mechanic or trading as a mechanic, always inform yourself of the latest legislation and guidelines with the appropriate bodies or one of the motor trade organisations.
Photo: TheRetromobilist.com