In the UK, you are legally obliged to have car insurance if you're driving a car. Read on to find out everything you need to know about the different types of car insurance available and more.
Why do I need car insurance?
Car insurance is compulsory in the United Kingdom. All drivers must have insurance in order to drive on public roads.
Besides being mandatory, car insurance provides protection against financial loss in the event of an accident. It is a binding contract between the insurance company and the policyholder (you) in which the company agrees to pay the policyholder's losses as detailed in the policy.
The only exception for not having car insurance is if you officially register your car as off the road with the Driver and Vehicle Licensing Agency, with a Statutory Off Road Notification (SORN).
Types of insurance
The three levels of car insurance are:
Comprehensive
Third-party
Third-party, fire and theft
What does third-party insurance cover?
Third-party car insurance is the minimum level of cover required by law in the UK. It insures you against damage caused to other people, their property or your car in an accident for which you were responsible. For example, if you get into an accident that damages someone's fence, the insurance will cover you. This insurance does not cover you or your car for any damage.
The fact that third-party has the least amount of coverage does not necessarily mean that it is cheaper than comprehensive insurance. Third-party insurance is also a good option to go for when driving a relatively inexpensive car such as a car worth £2000.
Each policy is different, so be sure to check policy details with the insurer before purchasing.
What does third-party, fire and theft insurance cover?
Third-party, fire and theft car insurance covers the same as third party insurance but also covers damage caused by fire or theft to your own car.
For example, even if someone has attempted theft of your vehicle and has caused damage as a result of it, then a third-party fire and theft policy would pay for any replacement or repair needed. In case the vehicle is stolen, the insurance policy will pay for a replacement.
What does comprehensive insurance cover?
Comprehensive insurance is exactly what it sounds like – it is the highest level of insurance as it covers you as well as others involved in an accident.
This type of insurance covers the cost of repairs to the vehicle, as well as the cost of medical treatment for the occupants of the vehicle. It also provides coverage for the cost of damage to other property, such as buildings or fences, that may be caused by the vehicle in an accident. It usually also covers the cost of damage to your car from events that are not related to accidents, such as weather, theft, or vandalism.
Some comprehensive insurance policies also allow you to drive someone else's car and cover you at a third party insurance level.
Every policy is different so it's best to check with the insurer as to what is included and what is not.
A common misconception is that comprehensive insurance policies cost a lot more than third party, but this may not always be true. It's always a good idea to shop around and compare prices for all levels of coverage before committing.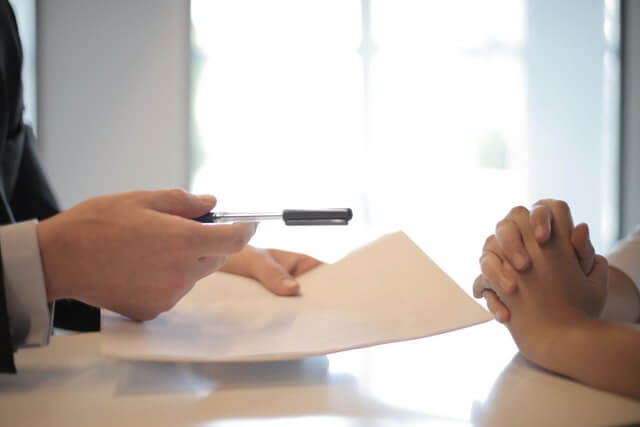 What is Gap insurance?
If you're buying a new car, you may be offered Gap insurance. This is insurance that will pay out if your car is stolen or written off, and you still owe money to the finance company.
Gap insurance is worthwhile to have if you've taken out a large loan to purchase your vehicle or if the vehicle is on a long-term lease. Gap insurance will protect you in the case something happens to the car.
What is a no claims bonus?
A no-claims bonus is a discount given to drivers who have not had any accidents or claims for a period of time. This discount increases with each year that the policyholder does not make a claim.
If you do end up claiming, you will lose this discount which can sometimes also result in increased premiums.
How does a no-claims bonus work?
As an example, if you received a no-claims bonus of 10% after a few years of not claiming, you would be paying £900 when you would have otherwise paid £1000.
The policies offered by insurance companies vary in the amount of discount they offer, as well as the number of claims-free years needed to achieve this maximum discount.
Additionally, it is important to keep in mind that a higher discount doesn't necessarily mean a lower overall quote for the policy. In most cases, the insurers have different base premiums so calculate the percentage discount when comparing different policies to find out the final amount you'll end up paying to the insurance company.
What does excess mean in insurance?
You will be asked to choose your excess level when you purchase car insurance – this is the amount you will be required to pay towards your claims. Usually, there is a compulsory minimum excess which is non-negotiable. You can also increase the excess (known as voluntary excess) you pay which will reduce the cost of the premium.
As an example, if you have £100 in compulsory excess and want to increase the amount by adding £200 to voluntary excess, then when you claim £2000 on an accident, the insurance company will keep the £300 and payout £1700.
Read more about how to reduce cost of car insurance and other car running cost-saving tips here.