A used car warranty sometimes, also known as an extended warranty, is usually offered when buying a vehicle from a dealership. Is it really worth paying for cover? In this article, we cover how used car warranties work and whether they are worth buying.
What is a used car warranty?
Most new cars come with a standard warranty of 3 years which covers repairs both parts and labour should you need one. However, if you're buying a used car that has passed the manufacturer's warranty mark, your car will not be covered by a warranty.
Used car warranties can be bought through the dealership or a third party, and typically cover a specified period of time, such as 12 months or two to three years. Alternatively, they may cover you for up to a certain number of miles, such as 50,000.
Warranties provided by dealerships are usually "approved used car" warranties which means you may need to get your car services exclusively at the dealership or franchise for the warranty to be valid.
Remember, unlike a warranty, car insurance is required by the law. This blog post covers the different types of car insurance.
Can I buy my own used car warranty?
If a car is over 3 years old, it is quite likely that its original manufacturer warranty has now expired. And, the vehicle is now prone to many car issues and more repair and maintenance bills.
As a solution to this, there are many third-party used car warranties in the market that provide varying levels of cover and are usually more cost-effective than the ones offered by dealerships.
The terms and conditions of third-party warranties can vary significantly – from their duration to the maximum amount of repairs, as well as what kind of repairs are covered. It's important to shop around when considering the purchase of a used car warranty.
Thinking of buying a used car? Learn how how to take the ultimate test drive of a used car.
How much does a used car warranty cost?
The most basic cover can start from around £200 but the price of a used car warranty will vary dramatically depending on a number of factors, including the make and model of the car, the age and mileage of the car, and the level of cover required.
It is likely that an older vehicle will have a higher cost associated with it rather than a newer model. A car that is older may not necessarily break down, but insurers may charge more for the warranty because they see them as more prone to car problems.
Mileage is another important factor that decides the cost of the warranty. Once A vehicle crosses the 50,000 miles mark, the premium will most likely be higher.
Along with the many expenses related to car maintenance, paying an upfront price can be heavy on the pocket. An alternative is a monthly used car warranty that is based on a rolling contract model and can be cancelled at any time. Read more on how this works here: The Motoring Organisation.
What does a used car warranty cover?
A used car warranty in the UK typically covers the engine and transmission, as well as any electrical or mechanical components that may fail. However, remember that each policy is different and so it's important to read and understand the clauses and how the claims work before purchasing. Some things to look out for:
Claim limit: For each repair, there will be a set amount that you can expect to be reimbursed.
Garage choice: It isn't always possible to go to the repair shop of your choice. Warranty providers often have their own 'approved' garages.
Previous faults: There is a chance that the warranty will not cover existing damage when you bought the warranty.
Warning lights: Used car warranties do not usually cover repairs if you've ignored warning lights that have popped up.
Wear and tear: Check what type of repairs are covered as tyre wear, windscreen wipers and worn-out brake pads may not be claimable.
Top tip: It's also worth researching online the top most common repairs associated with your car model and then checking if this is covered by the used car warranty.
Should I buy a used car warranty and is it worth it?
Some people may find that a used car warranty provides peace of mind and financial protection in the event of mechanical problems, while others may feel that the cost of the warranty is not worth the coverage. Ultimately, the decision of whether or not to purchase a used car warranty is a personal one. At the end of the day, it works like an insurance policy so one way to decide is by weighing up the cost against the likelihood that you will end up making a claim for it.
Research by The Motoring Organisation suggested that 13% of all used vehicles will require repair within 3-months of leaving the forecourt and a further 56% will require a repair within the first year. Naturally, as a car owner, if you are concerned about the cost of repairs associated after purchasing a used car then a used car warranty may be an option for peace of mind and end up saving you money down the line.
If you're still researching your next vehicle and want to be sure you're purchasing a used car worth your money, check out our guide on what to look for in the pre-purchase phase of buying a used car. 
It's absolutely critical that you read the small print when purchasing a used car warranty to be sure what's covered and what's not. A basic used car warranty plan does not typically cover everything such as the manufacturer's warranty such as electrical issues. It's worth also checking the refund policy.
When purchasing a warranty, check if they are affiliated with The Motor Ombudsman's Vehicle Warranty Products Code. In the unlikely event that something truly terrible occurs, you can turn to the Motor Ombudsman as they are backed by trading standards.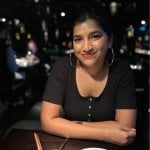 Louanne is a marketing and communications professional in the automotive tech industry currently at ClickMechanic, boasting over 5 years of experience.
Louanne's work at ClickMechanic might revolve around branding and customer engagement, but her passions extend far beyond the marketing sphere. A true foodie at heart, she loves exploring diverse cuisines and talking about her culinary adventures across the world. Her writing prowess shines through in her car-related blog content, where she offers invaluable driving tips and practical car repair advice.
In her Suzuki Jimny 4-wheel drive, Louanne combines her sense of adventure with her automotive know-how, transforming every drive into a lesson and a pleasure.