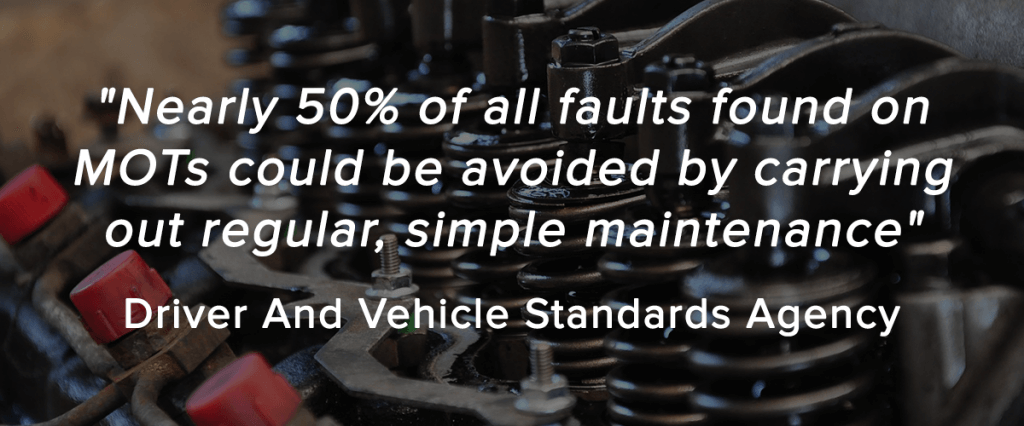 Always wondered what issue is most likely to fail your car when you take it for its MOT test the first time? Well, since the exact contents of MOT tests were determined by law in 2012, comprehensive records have been kept showing the most likely defects found. Governing body Driver and Vehicle Standards Agency (DVSA) has recently disclosed this information to inform you and us in more detail about what you can do to prevent your car from failing on often minor issues, saving you the hassle and saving yourself from forking out for an MOT re-test. Our little guide gives you the key details of how your car can pass the MOT test with flying colours.
Lighting and signalling
A considerable 18% of the reasons cars don't pass the MOT test are due to general lighting issues, like bulbs that have blown, inadequate reflectors, hazard lights, and other signaling issues.
To give your car a better chance of passing its MOT, and at the very least increase your own safety, it is therefore super important that these items are checked to make sure they are all okay. To increase your chances to pass the MOT test, simply test if the head and rear lights, brake lights, indicator and number plate lights come on and are working as they should. Any blown bulbs can easily be replaced, your car owners manual will tell you how.
Brakes are arguably the most important safety feature on your car, hence any MOT test will require these to be in tip-top condition. There is a great chance otherwise you will fail, and indeed the stats show that 10% of MOT failures are due to inadequate braking systems. This does not only concern the condition of your brake pads and discs but also check if your handbrake is in good condition.
If there are any strange noises when you're braking, or if the car doesn't stop as it previously did, then chances are there is something wrong with the brakes. Usual suspects will be worn or damaged brake discs or brake pads that have worn beyond the manufacturer's limit. If you're unsure just ask a professional for an opinion.
Tyres
Apart from the fact that 8% of MOT failures in the last year are due to tyre issues, it only makes sense to ensure they are in a good condition in general and have a tread depth of at least 1.6mm (the current legal limit). There is an easy way to test if your tyres meet the legal standard using a 20p coin: insert the coin into one of the groves in the tread. If the outer rim is visible, then it is time to get your tyre replaced.
Remember, tyres are your car's only contact point with the road surface and give your car the grip and stopping power needed to drive your car safely. Make sure that things like your tyre pressure, overall condition of the tyres and tread depth are checked out prior to the MOT test and have any issues addressed.
Driver's view of the road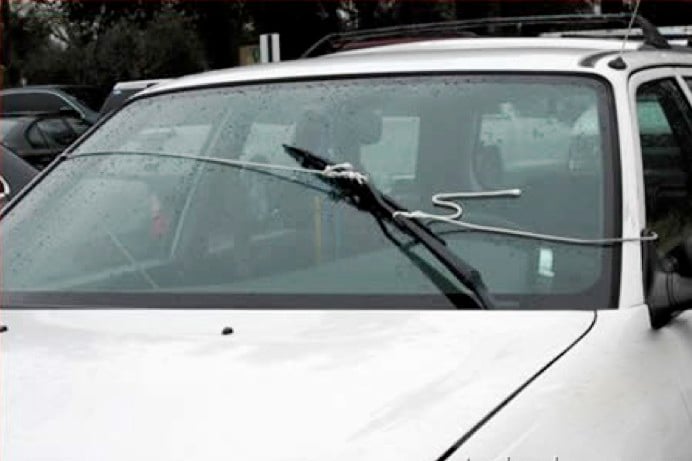 Already aware that your windscreen wipers do not work properly or wiper blades are not as effective as they should be? Then there's a good chance your car will not pass the MOT test on these items. Indeed, around 7% of MOTs fails were due to issues related to visibility in the last year and can range from windscreen wiper issues to damaged mirrors and window stickers.
With windshield wiper blades being some of the easiest and cheapest things to replace, make sure you sort out any aspects in the car that might obscure your view and easily increase your chances of passing your MOT test. Also, remember to top up windscreen washer fluid before you drive to the MOT centre.
Whilst suspension issues will be more difficult to quickly check it is sometimes not hard to identify whether there is something wrong with the suspension. There may be strange noises when going over bumps or your car may be unstable if you go through corners. If you're unsure exactly what the problem is then make sure to ask help from a professional, they will be able to find out more during an inspection.
The Dangers Of Driving With An Expired MOT
Not only is the MOT a vital safety check to ensure your car is safe and ready to drive, but you are also expected to have a valid MOT when using your car. Remember, when you drive without a valid MOT you risk:
A fine of up to £1000
Being banned from driving
Receiving 6-8 penalty points
Your car insurance may become invalid
To stay ahead of the curve, make sure you book your MOT well in advance. At ClickMechanic, we offer MOTs with home collection and delivery. You can book your MOT for only £25 when you book a service at the same time!
Do you think your car is ready for its MOT? Then consider getting one with free collection and delivery to the test centre, and save yourself lots of hassle. Get a quote for your region now at www.clickmechanic.com/mot
Happy driving!