You've probably seen the engine warning light, commonly known as 'check engine light', light up on your dashboard on at least one occasion. So what next? More often than not, you don't need to panic, but it is definitely a sign to get your car checked.
What is the Engine Management Light (EML) and why is it there?
Think of your car as a computer on wheels – running complex technology to ensure you have a smooth and safe driving experience. The EML light is connected to the Engine Control Unit (ECU) to alert you if there are any issues with the engine efficiency of your car.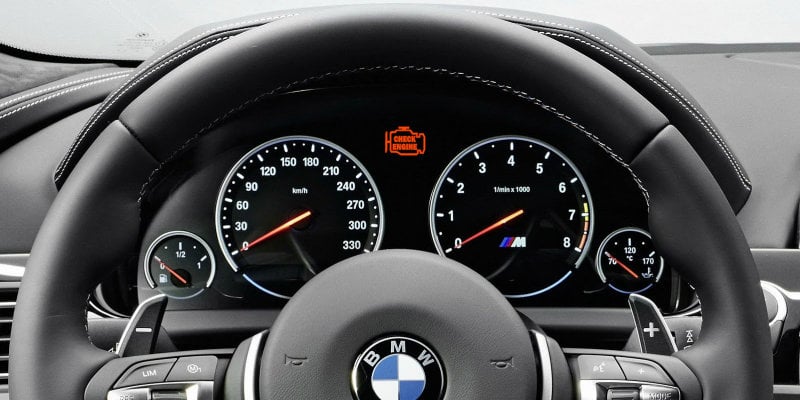 Is it safe to continue driving your car if the warning light is on?
If the light comes on while you are driving, the best thing to do is pull over when it is safe to do so. Whilst the majority of engine management warning lights will not mean an immediate repair is required, should you decide to continue on with your journey, you need to exercise caution in doing so. You may find that your car has limited performance, generally referred to as "limp home mode" which allows you enough power to get to a safe location. Make sure to get any issues checked by a professional as soon as possible as it could lead to more serious and expensive damage to your car.
What happens during an EML diagnostic?
The mechanic will go through the diagnostic error codes and read live data to pinpoint the cause(s) of the warning light. If it is an intermittent fault they may be able to extinguish the light, clear the error code and it will not return. If the cause of the issue requires additional work and parts, the mechanic will provide you with a quotation and a detailed description of the fault(s).
If you are not sure what is wrong with your car, then our in-house mechanic team can help. Submit our technical assistance form with a brief description of the problem and your details.
If you want to book a diagnostic inspection, it's super simple; just tell us about your car and fill in your postcode and we'll provide you with an instant price.