Have you been in a situation where you needed to go to a garage to have your car repaired but didn't have the time? Or maybe you were unable to drive the car at all? Mobile mechanics are extremely convenient since they come straight to you and are trained to fix a variety of car problems mobile.
Although certain car repairs require the vehicle to be on a ramp, most repairs can be done mobile as long as the vehicle is in a safe position and on solid ground.
Here are some popular repairs that can be carried out by mechanics right on your driveway:
Braking
Most brake-related repairs can be done mobile including brake pads and discs, brake shoes, brake caliper replacement and brake hydraulic fluid change.
Servicing
Mobile mechanics can also perform routine maintenance such as an oil change, an interim service, a full service or even a full-fledged major service.
Electrics
Some jobs relating to the electrics of the car can also be done without the need of going into a workshop. Common repairs include battery replacement, alternator replacement and starter motor replacement.
Engine
Even engine related jobs can be carried out mobile like timing belt replacements or fan belt replacements. Jobs such as head gasket replacements and draining and replacing of the coolant or antifreeze can also be done on your driveway.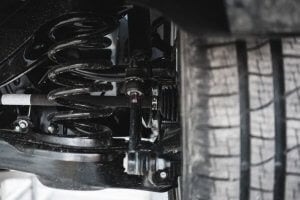 Some common steering and suspension mobile repairs include coil spring replacement,
power steering pump replacement and the replacing the steering rack.
So the next time you need your car fixed, you could actually have it repaired right outside your door with the help of ClickMechanic's vast network of highly skilled mobile mechanics. And don't worry, if the repair cannot be done mobile, we also offer free collection and delivery if the vehicle is driveable.
Simply enter your postcode and vehicle details to get an instant price for the service. A vetted mechanic can carry out the work at a location convenient to you and at a date and time of your choice.