With the UK's general election just around the corner, it's clear that the interests of the motoring industry are a recurring topic for the predominant parties. Whether 'almost' all cars will have zero-emission by 2050 as the conservatives have stated, or there will be a complete ban on Diesel sales by 2025, which the Liberal Democrats have vowed, there is a clear theme of greener transport presenting itself. Labour too plans to make a difference by investing in the UK's public transport system, 'encourag(ing) and enabl(ing) people to get out of their cars, for better health and a cleaner environment.'
London will also be introducing its T-Charge from October this year. This will charge those who fail to meet the minimum exhaust emission standards when driving in central London. Indeed, greener transport appears to be the only way forward, and whilst many of us cannot afford to upgrade or invest in a new vehicle, there are still ways to make a difference. Read on to find our seven top tips on how to make your car greener.
Co-Founder of ClickMechanic, Andrew Jervis, said: "The welfare of our environment should be a vital concern for all drivers across the UK. Pollution has risen to a hazardous level, causing the government to take action and push for a cleaner and greener motoring industry. Despite most of us feeling eager to contribute to this change, the expense of a new, more environmentally-friendly, car can put us off and make the task seem arduous. However, there are small changes we can all make, which really will have a significant impact on the environment if we all contribute."
1. Check All Systems Are up and Running
It may sound obvious, but this is an essential step if you want to check your car is functioning efficiently. Address any alert lights and check all aspects of your car visually for any changes. If you notice anything unusual such as a leak or you can smell fuel, have it looked over by a professional. It's always best to ensure your car is safe to drive as well as operating at its most efficient level.
Remember, if you are unsure of how to address any issues with your car, you can always hire a professional from ClickMechanic to do the job for you.
2. Remove Unnecessary Weight and Drag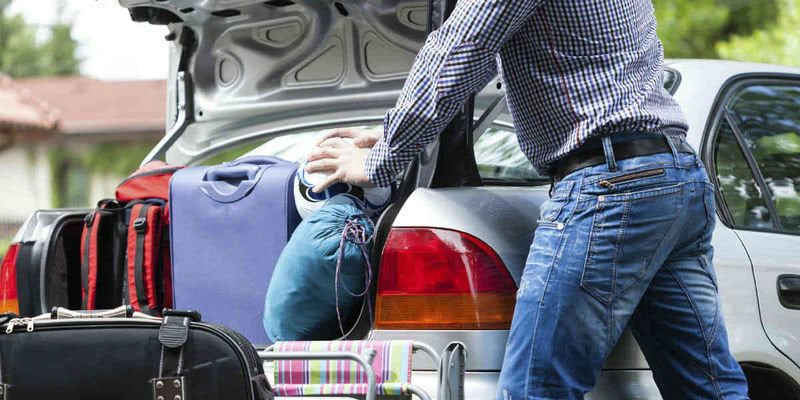 Admittedly, most of us are guilty of leaving something rolling around in the boot or in the foot wells. All weight in a car contributes to the fuel consumption; the more weight you add, the more fuel you use. So if you have time to do a quick spring clean in your car and leave only the essentials behind, it can make a difference!
If you also happen to have a roof rack which goes mostly unused, this too may be worth removing. Any protruding external accessories will create drag as you drive and consequently cause additional fuel consumption. The difference in your millage may seem small, however it will make an impact in the long-run.
3. Check Your DPF Is in Place
If you recently bought a used diesel car, it may be worth checking the DPF is in place. The Diesel Particulate Filter is designed to catch diesel particulate matter and prevent harmful fumes from being pumped out into the environment.
However, the DPF will struggle to clean itself when the car is not run at a continuous speed for about 15 minutes, or long enough for the DPF to heat up. This means that the DPFs in cars which are in a stop-start environment will often clog and break, causing an expensive bill. For this reason, many drivers have removed the DPF which has become an illegal modification since 2014. Therefore, it's always good to check when a used diesel car was last serviced to confirm it has a functioning DPF, or get it checked yourself.
4. Pump up Those Tires
If your tires are under-inflated, they will not roll as efficiently and will consequently need more power to rotate. As such, if your tire's air pressure is too low, you will consume more fuel to move your car. However, try not to over-inflate them either; the tires will have less contact with the road and this will increase your braking distance. The air pressure should be checked on a monthly basis and before long trips.
If you're looking to go one-step greener, why not install low-rolling resistance tires? These will minimise the wasted energy which is generated as a tire rolls, leading to less fuel consumption.
5. Upgrade the Engine to Battery Power
Yes, it is possible! For those of you who want to be greener, but can't face letting go of your old-time favourite model, there is a way to get the best of both worlds.
The engine can be swapped for battery power, giving your classic car the ability to run efficiently without causing as much damage to the environment. This produces a vintage, eco-friendly combination and leaves you feeling guilt-free when cruising around town.
Companies are available which offer these services, however always ensure your specialist is qualified and insured.
6. Switch off Your Air Con
It may seem difficult to break this habit, particularly as we start to heat up for summer, but using the air con will force the engine to work harder and lead to higher fuel consumption.
Try opening the windows as an alternative when driving at slow speeds; whilst this does cause drag, it will be more efficient than using your air con. When you're travelling on the motorway or above 60mph, use the air con and keep the windows closed to streamline the car more effectively.
7. Watch How You Drive
Your driving style will have a massive influence over your car's impact on the environment. It is common knowledge that the faster you drive, the more fuel you burn, however, many are unaware of how much of a difference slowing down can make. In fact, driving at 50 mph rather than 70 mph can improve fuel economy by 25%.
Although this is not the only aspect of your driving you should watch. Sudden accelerations and braking also wastes fuel, as does sitting idly in traffic with the engine on. Keep your movements gentle, use cruise control where possible and watch for upcoming traffic; if you slow early enough you may not have to stop at all. If you do have to stop for more than a minute, turn off your engine to save fuel.